Spring is one of the best times of year to have windows replaced. The milder weather is the ideal working environment, and a house will not get too hot or too cold while the windows are being replaced. Longer days mean that the installers have more time to work each day, so they can finish within a shorter timeframe. However, since spring is such a popular season for window replacement projects, homeowners need to start thinking about window replacement now so that they can schedule the job before their preferred contractor becomes too busy.
Only Premier Windows Will Do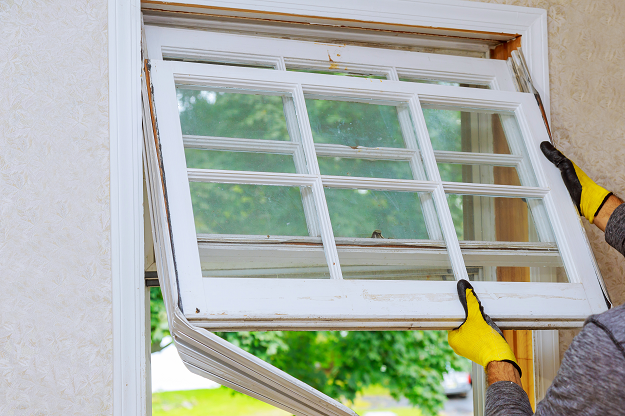 Banner Construction, a trusted St. Louis contractor, focuses on installing the best quality windows. The company installs premium fiberglass replacement windows and top quality vinyl replacement windows. Banner Construction offers a wide variety of replacement window options including:
Operating Window Styles – functional options such as picture, awning, double-hung, slider, casement, geometric, garden, bow, and bay
Style Options – exterior and interior colors and hardware finishes
Glass and Grid Options – energy efficiency glass options and grid options that work with the architectural style of the home
Choose Pella Windows for the Best Quality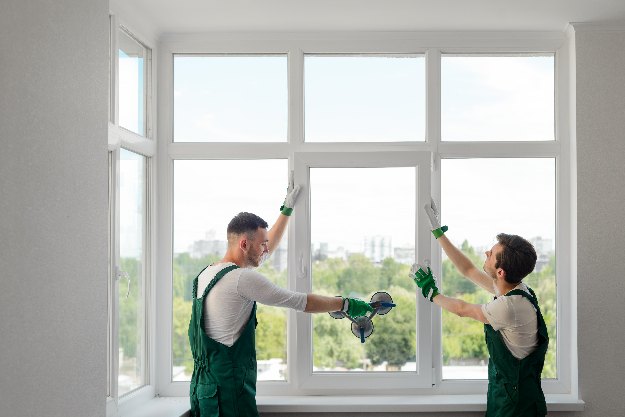 The materials chosen for new windows should be durable, easy to maintain, energy-efficient, and attractive. Banner Construction recommends Pella Windows, a leading provider of premium windows for the home. Homeowners rank Pella products first in quality and innovation, and in testing, Consumer Reports has also consistently ranked the company as first. Pella has also been named the greenest window and door brand by Green Builder Media.
Pella offers energy-efficient options that meet or exceed ENERGY STAR® certification in all fifty states. The brand's windows are tested against extreme temperatures and severe impact to ensure that customers receive a durable product. Because of this rigorous testing process, Pella can provide some of the most superior warranties in the business on all of their products.
Pella also offers a unique service called Pella Design Works to all its certified contractors. This service allows certified contractors like Banner Construction to show clients how their home's exterior will look after the windows and doors are installed. The Pella Design Works service helps people make decisions about which styles and designs will work best for their home.
Schedule Window Replacements Now with Banner Construction
When people are making plans to schedule window replacement in the spring, be sure to consider working with Banner Construction. Throughout over twenty-five years in business, the team has installed windows in hundreds of homes. These experts install replacement windows across the entire St. Louis metro area, including St. Charles and Jefferson Counties in Missouri and Madison and Monroe Counties in Illinois. Whether the homeowner is replacing windows for energy efficiency, weather resistance, ease of maintenance, or curb appeal, Banner Construction works to ensure that each client finds the right windows that offer the best value.
Locally owned and operated, Banner Construction has been providing the St. Louis community with full-service exterior restoration contracting since 1993. The company offers only the best materials and products which are installed by highly skilled professionals. Banner Construction delivers exterior remodeling services for James Hardie siding, premium windows, vinyl siding, replacement windows, decks, and doors.
###
For more information about window replacement in St. Louis, visit the Banner Construction website at https://bannerconstruction.com. Schedule a free consultation by contacting the staff via email at j.benbow@bannerconstruction.com or phone at 1 (314) 356-9861.